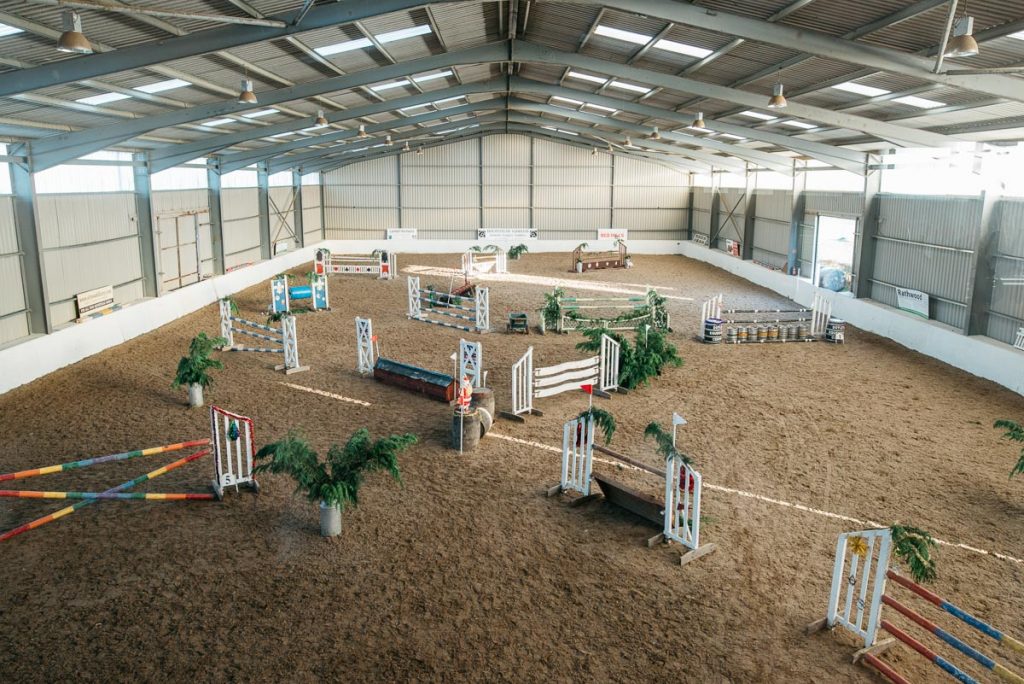 Our facilities are of our primary importance and we are always seeking ways to keep our horses comfortable and able to continually improve their performance. Our indoor jumping arena surface supplied by Equestrian Surfaces it is their Cushion Track Elite Surface which is specifically designed as a jumping surface its contents absorbs shock reducing concussion to joints and is completely dust free keeping sound lungs and wind. Our Indoor warm up arenas surface and our outdoor arena both from Equestrian Surfaces.
Facilities at Doyle's Equestrian Centre include:
Indoor jumping arena 61M x32M.
Indoor Warm up 35M x 25M.
Outdoor Arena60M x 40M.
Tack Shop.
6 bay covered horse walker.
21 loose boxes with rubber lining.
Wash bay.
Scanning Stock.
Secure alarmed tack room.
Feed area.
Toilets and Changing rooms.
Hard core parking.
Heated gallery Area with Sky TV.